How Illucus scaled up the sales and organic reach of a Beauty Brand
Kamya Naturals is a Bangalore-based homegrown beauty product manufacturer cum seller that specializes in bathing and skincare products. They have been in the market for 6 years. While their products are really good, they felt their audience was not wide enough. That's where we stepped in.
Problems
While the sales were decent for Kamya, they mostly came from friends and family. This resulted in a huge product surplus for the brand.
Illucus identified two main reasons for the lack of sales:
(i) Not leveraging social media well enough
(ii) No consistent brand tonality
The Solution
(i) Changed the visual and language tonality – Having a good product is not good enough. The brand should have a distinctive visual and language tonality to make the products appealing to the target audience.
(ii) Made the social media page aesthetically pleasing and engaging – With the changed look of Kamya Naturals' Instagram page, it attracted a wider audience organically.
In addition to that, we explored different content formats like Reels and Stories and content types like Giveaways.
Result
The results were amazing, to say the least
(i) Organic reach of the brand increased by 993%
(ii) Follower count increased by 815%
(iii) Diwali hampers that did not get enough sales in the past 6 years, were completely sold out in a span of 7 days, and the brand had to increase production to meet demands which also got sold out in another 3 days. These hampers got such attention that they moved out weeks before Diwali.
(iv) A total sale of INR 120,000 was achieved in a span of 10 days. This was something the brand has never experienced before in their 6 years.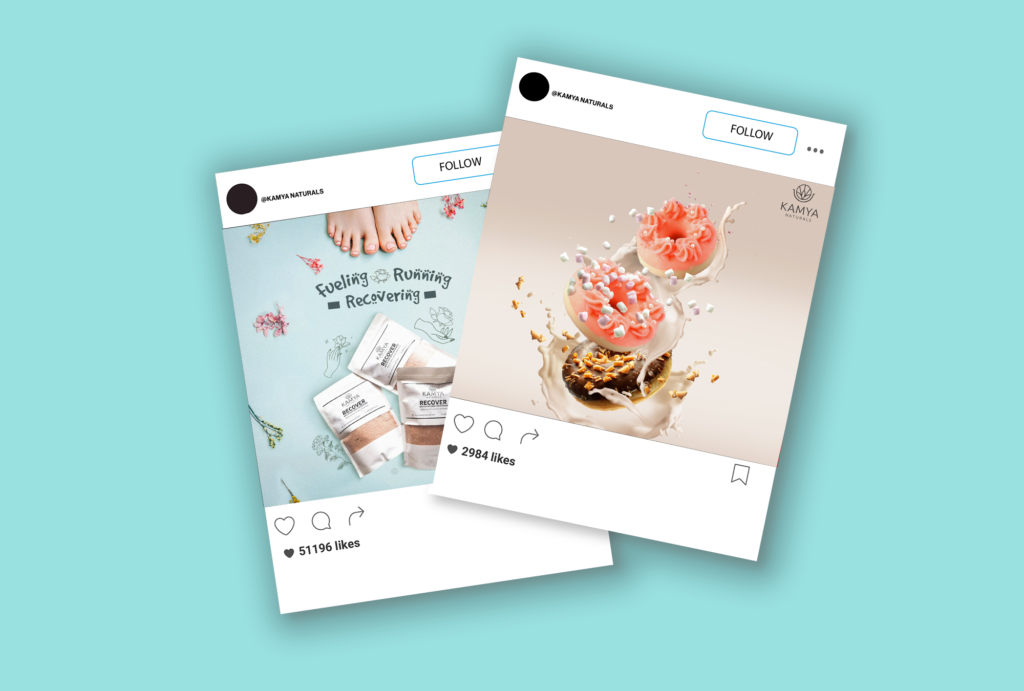 This isn't just our success – it's Kamya's new beginning. And it could be yours, too. Want to see your brand shine? Let's talk. Reach out to Illucus and let's make your products the talk of the town.